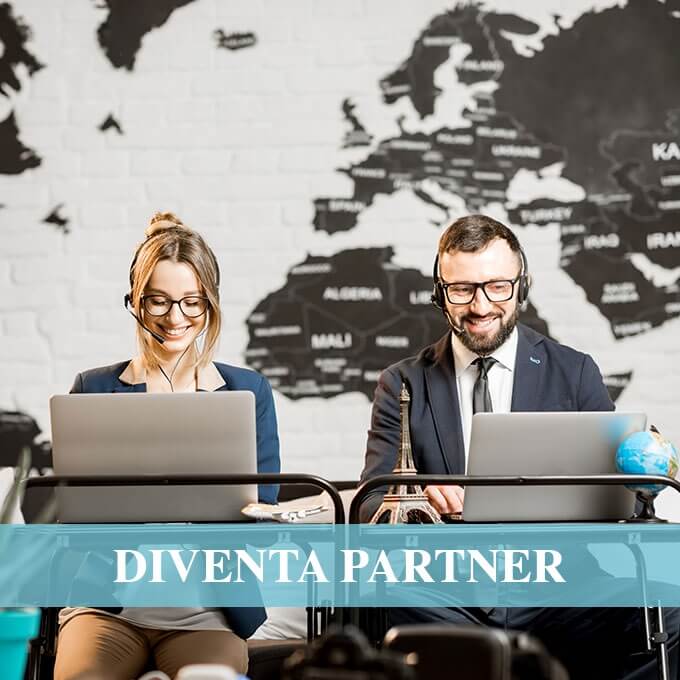 Join our special Partnership Program dedicated to Travel Agencies targeting the B2C markets.
Would you like to join our program?
Fill out the form with the requested details and you will receive a link and a client code within a few days. With these, you can access exclusive rates reserved for our partners with just one click!
Discover the dedicated advantages:
Progressive discount on the best available rates for B&B, half board, and full board: -8% if the booking window is less than 30 days and up to -15% if the booking window is more than 30 days
Real-time availability and updated prices! You can finalize your customer's reservation, even walk-ins, with just a few simple clicks, without the intervention of our call centers.
Disparity with OTAs: Euroterme is only available on major OTAs with the B&B product. On OTA rates, you will have a disparity range of 23% to 30%
Confidential rates: Partner rates are not offered to customers in direct sales.
Rates for your team! Partner rates can be used by owners and employees of travel agencies***
Collaboration conditions:
The displayed rates are net rates excluding your commission and inclusive of 10% VAT. Therefore, you will not need to issue a commission invoice. All promotions from Euroterme and all holiday periods and festivities are sold directly by Euroterme without intermediaries. You will receive net rates for hotel stays. Any extras booked, from treatments to any other item related to any department, are non-commissionable. Payments and invoicing: Advance payment is required via credit card at the time of booking. The electronic invoice will be issued on the day of customer check-out. ***To use partner rates for reservations for owners or employees of a travel agency, it is mandatory to invoice them under the agency's name. The collaboration is in freesale without room options or allotments. Euroterme reserves the right to arbitrarily and without notice vary the percentages of discount ranges.