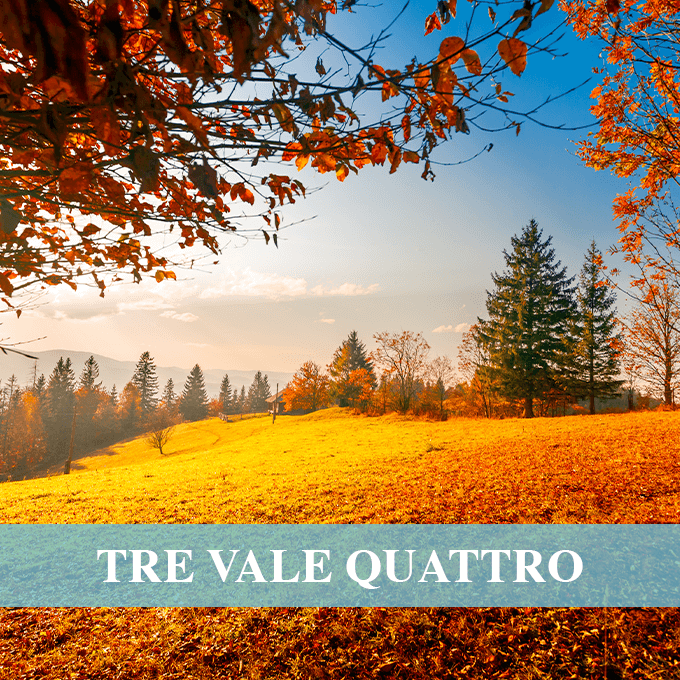 At Euroterme, well-being multiplies, and so do your nights! Take advantage of our offer and discover how 3 means 4 to us. How? Book a 3-night stay, and we'll give you 1 night for free! Start thinking about your extended break and come relax at Euroterme during the most enchanting season of the year.
The rate includes:
- 4-night stay in a Classic double/twin room
- Full board*** with buffet service (water and house wine included)
- Relaxation area
- Free Wi-Fi in rooms and common areas
- Bathrobe (adults only)
- Satellite TV with Sky channels
- Access to the gym with Technogym equipment
Starting from EUR 109,50 per person, per night (**)
Supplements per person, per day:
Single use of a double room € 25.00
Superior Room € 10.00
Executive Room € 20.00
Superior Family Room € 20.00
Family Suite Room € 30.00
Children in the room with two adults:
0/3 years - free
4/9 years - 50% discount
10/12 years - 25% discount
3rd/4th adult bed - 10% discount
Additional meals: € 26.00 per person, per meal - buffet service (drinks included - water and house wine) - also bookable on-site. After the expiration of the modification and cancellation terms, it will not be possible to change a reservation booked on a B&B basis with any other half or full board offer, so it will be necessary to add meals at a cost of € 26.00 per person, per meal. Children 0/3 years old - free. Children 4/9 years old - € 15.00 per person, per meal.
Treatment reservations: The availability of treatments on-site is never guaranteed and is subject to existing reservations. We recommend booking treatments as far in advance as possible by sending an email to terme@euroterme.com.

Click here to browse the treatment brochure

Validity periods: offer valid from Sunday to Friday night inclusive until 06/12/23. Excluded periods: not valid for Saturday night. Not valid from October 27th to November 4rd inclusive. Minimum nights required: 4 nights.
Important Information: The offer is subject to limited availability, cannot be combined with other promotions, discounts, or agreements. Rooms are limited. Offer not commissionable.
(**) The starting price is calculated for 4 nights, 2 adults, from Sunday to Thursday. The same can vary depending on room occupancy, room type, and booking window (distance from the check-in date). ***For all full board rates, the treatment will begin with dinner on the day of arrival. All meals will be included until lunch on the day of departure. It will be possible to start with lunch on the day of arrival only by paying an extra EUR 10.00 per person. In this case, starting with lunch, all meals will be included until breakfast on the day of departure. Validity period: From December 29th to January 4th, 2024.
Check-In time on arrival day: 2:00 PM (access to the thermal pool will only be possible after this time and during the time slot you booked). Check-Out time on departure day: by 11:00 AM. For access to the thermal pool, we recommend bringing plastic slippers, a fabric swim cap, and a padlock from home. The hotel call center is open from Monday to Friday from 9:00 AM to 9:00 PM. Saturday and Sunday from 9:00 AM to 5:00 PM - 0543.911414 - extension 1. The treatment reservations office call center is open every day from 9:00 AM to 1:00 PM and from 2:00 PM to 6:00 PM - 0543.911414 - extension 3.