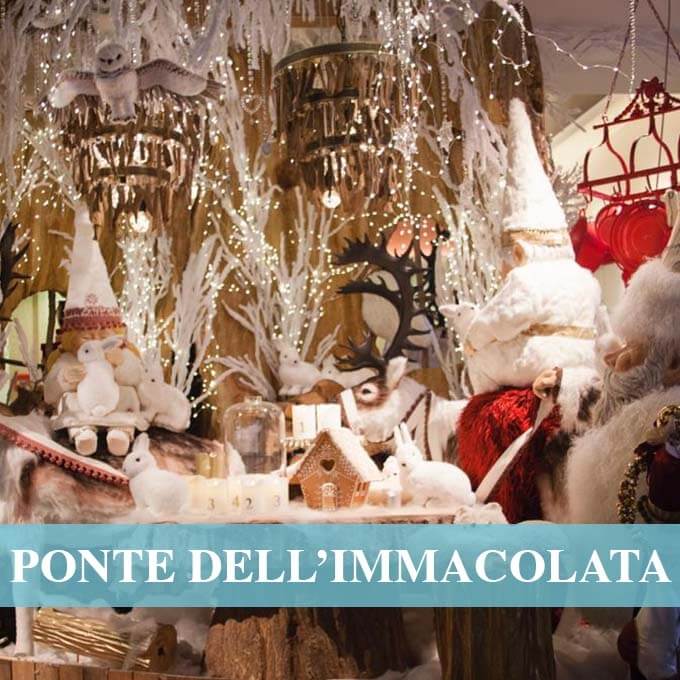 At Euroterme, the festive atmosphere is already in the air. Come and experience the emotions of the upcoming Christmas with the whole family! Gnome Mentino welcomes all the little ones with open arms to enjoy the magical torchlight procession! Fun guaranteed for everyone and plenty of relaxation with a special discount on a treatment of your choice (read the details to learn more).
The rate includes:
3-night stay in a Classic room
- Gnome's Chef Sweet Welcome: Upon arrival at the hotel, you'll be welcomed by Gnome Mentino!
- Full-board treatment*** with buffet service (water and house wine included)
- Relaxation room
- Free wifi in rooms and public areas
- Bathrobe (adults only)
- Satellite TV with Sky channels
- Access to the gym with Technogym equipment
- Ample non-guarded parking
- Evening torchlight procession through the Bosco forest accompanied by Gnome Mentino
- Complimentary Gnome Mentino plush toy (only for rooms with children)
- Animation program and miniclub for children aged 4 and above
- Access to the thermal pool from 2:00 PM on the day of arrival until 2:00 PM on the day of departure
- €20.00 discount for 1 treatment of your choice above €59.00 (adults only)
Starting from €104.00 per person, per night
Supplements per person, per day:
Single use in a double room €25.00
Superior room €10.00
Executive room €20.00
Superior Family room €20.00
Family Suite room €30.00
Children in the room with two adults:
0/3 years - free
4/9 years - 50% discount
10/12 years - 25% discount
Third bed - 10% discount
Treatment reservations: Availability of treatments on-site is never guaranteed and is subject to existing bookings. We recommend booking treatments as far in advance as possible by sending an email to terme@euroterme.com. > click here to browse the online treatment brochure <
Booking conditions: Minimum 3-night stay. A 30% advance payment of the total amount via credit card is required at the time of booking. Non-refundable.
***For all full-board rates, the treatment will start with dinner on the day of arrival. All meals will be included until lunch on the day of departure. It will be possible to start with lunch on the day of arrival only by paying an extra EUR 10.00 per person. In this case, starting the service with lunch includes all meals until breakfast on the day of departure. Validity periods: From December 7th to 10th, 2023.
Important Information: The offer is subject to limited availability and cannot be combined with other promotions, discounts, or agreements. Rooms are limited. Non-commissionable offer. Check-In time on the day of arrival: 2:00 PM (access to the thermal pool will only be available after this time and within the time slot you booked) Check-Out time on the day of departure: By 11:00 AM. For access to the thermal pool, we recommend bringing plastic slippers, a cloth cap, and a lock from home. The hotel call center is open from Monday to Friday from 9:00 AM to 9:00 PM. Saturday and Sunday from 9:00 AM to 5:00 PM - 0543.911414 - press 1. The treatment reservation call center is open every day from 9:00 AM to 1:00 PM and from 2:00 PM to 6:00 PM - 0543.911414 - press 3.