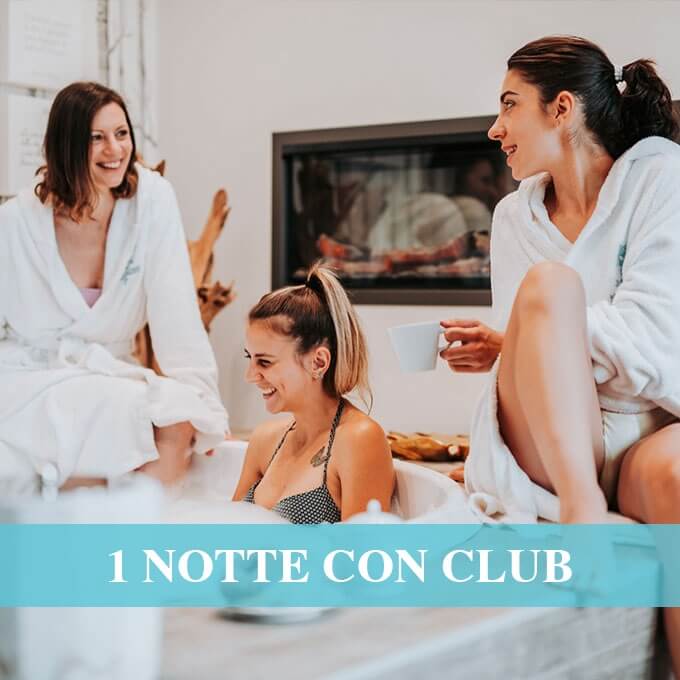 Indulge Yourself as You Deserve, Choose Our One Thousand and One Nights Offer: Stay in a Splendid Executive Room, a Relaxing Euroterme Bio Massage to Relieve All Tensions, and All Exclusive Services Included in the Club Formula. Start Your Special Vacation Now.
The rate includes:
- 1-night stay in an Executive room
- Half-board treatment (breakfast and dinner - buffet service - water and house wine included)
- Relaxation area
- Free Wi-Fi in rooms and common areas
- Bathrobe (for adults only)
- Satellite TV with Sky
- Access to the gym with Technogym equipment
- Ample non-guarded parking
- Access to the thermal pool from 2:00 PM on the day of arrival until 2:00 PM on the day of departure
- 1 relaxing 40-minute massage with Euroterme Bio products.
The word "massage" is generally derived from the Greek "massein," meaning "to knead-handle." Other authors, however, derive it from the Arabic "mass," equivalent to "lightly compress," until reaching the Hebrew origin "machech," corresponding to "to touch." Regardless of its etymology and considering its most precise meaning, it can be said that it refers to the complex of manipulations practiced on part or all of the body to produce particular direct or reflex effects and with sporting, hygienic, and therapeutic intents.
- INCLUDED CLUB SERVICES!
- Unattended parking near the hotel reception (subject to availability)
- Access to the thermal SPA paths from 2:00 PM on the day of arrival until 2:00 PM on the day of departure, including sauna, steam bath, Kneipp path, emotional showers, ice bath, and relaxation room with Himalayan salt wall
- Breakfast in the VIP AREA at the lounge bar
- Afternoon room cover
- Reserved table at the Euroterme restaurant with welcome aperitif and coffee included and served at the table
Starting from €189.00 per person
Attention! If you book multiple nights with this offer, don't forget to add the CLUB service for the additional nights.
Additional meals: €26.00 per person, per meal - buffet service (drinks included - water and house wine) - can also be booked on-site. After the expiration of the modification and cancellation terms, it will not be possible to change a booked B&B offer to any other half or full board offer, and it will be necessary to add meals at a price of €26.00 per person, per meal.
Treatment reservations: The availability of treatments on-site is never guaranteed and is subject to existing reservations. We recommend booking treatments well in advance by sending an email to terme@euroterme.com. > Click here to browse the online treatment brochure <
Validity periods: Offer valid for 1 night, from Sunday to Friday inclusive, from July 25th to September 29th, 2023. Offer reserved for adults.
Important Information: The offer is subject to limited availability, not combinable with other promotions, discounts, or agreements. Rooms are subject to availability. Offer not commissionable. Check-In time on the day of arrival: 2:00 PM (access to the pool will be possible only after this time and within the time slot you booked). Check-Out time on the day of departure: by 11:00 AM. For access to the thermal pool, we recommend bringing plastic slippers, a fabric cap, and a padlock from home. The hotel call center is open Monday to Friday from 9:00 AM to 9:00 PM. Saturday and Sunday from 9:00 AM to 5:00 PM - 0543.911414 - extension 1. The treatment reservations call center is open every day from 9:00 AM to 1:00 PM and from 2:00 PM to 6:00 PM - 0543.911414 - extension 3.