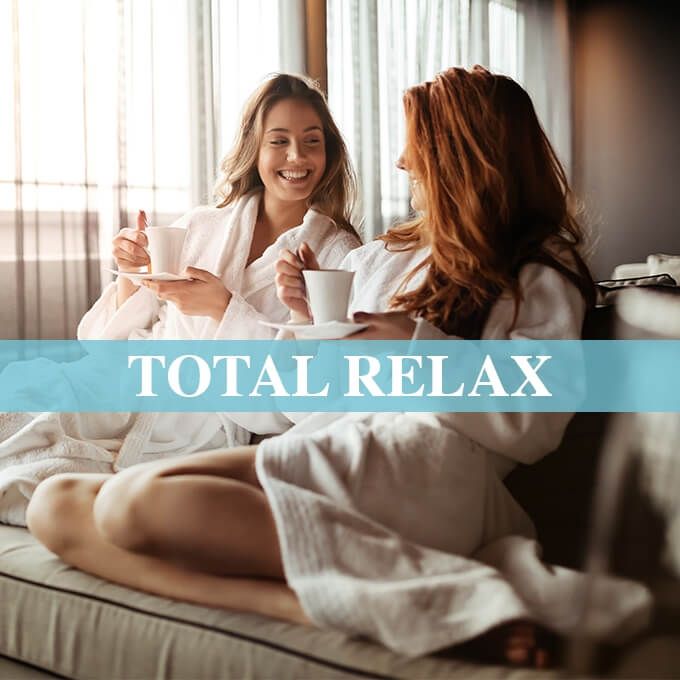 A day of relaxation with treatments and beneficial thermal water in company! Spa paths and a SOIN MAINS SUBLIMES treatment. € 69.00 per person!
The rate includes:
- 2-hour access to the thermal pool
- 1-hour access to our SPA
Includes sauna, steam bath, sensory showers, ice bath, Kneipp path, and relaxation room with Himalayan salt wall.
Spa Kit rental (robe, slippers, and bag) included.
- Aperitif
- SOIN MAINS SUBLIMES 30'
Relaxing hand massage with anti-aging benefits, helps restore energy flow in the hands while regenerating the skin.
- Spa Kit (robe, slippers, and bag).
Booking conditions:
From Monday to Friday - maximum of 4 friends per day - reservation required
Terms of use: Non-refundable offer. No reductions of any kind are allowed, it cannot be used as a "voucher to be deducted," and it cannot be used partially but only as a single solution.
Any differences will not be refunded. For the thermal pool and SPA, we recommend bringing a lock and fabric cap from home. The robe must be returned upon exit.
***Important Information:
The treatment reservations office call center is open every day from 9:00 to 13:00 and from 14:00 to 18:00 - 0543.911414 - option 3