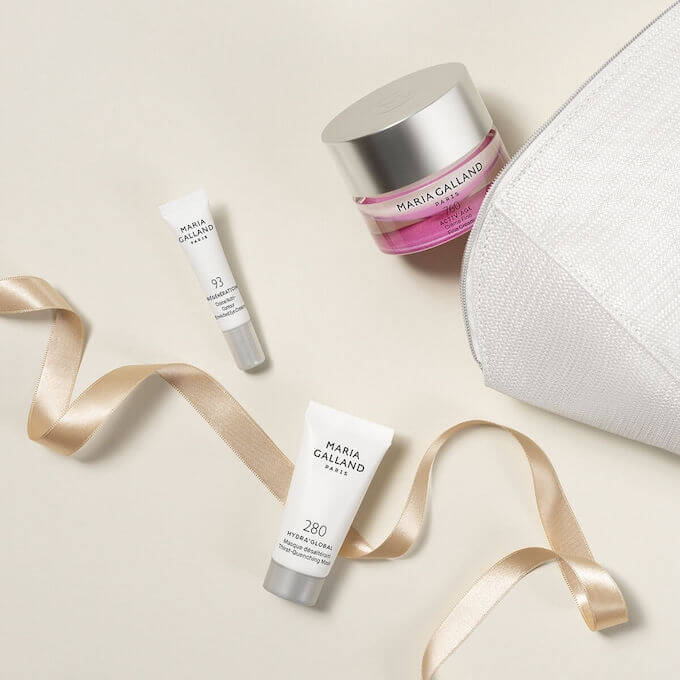 This ritual has been specifically designed for women who want to effectively target the signs of aging: deep wrinkles, loss of firmness, elasticity and volume, pigmentation spots...
1: DAILY FACE HYDRATION
The 760 Crème Fine ACTIV'AGE activates the beauty of mature skin with specific densifying ingredients. The skin becomes more elastic, visibly smoother and firmer, and enveloped in a pleasant feeling of freshness.
2: ENHANCE THE EYE CONTOUR
The 93 Crème Nutri-Contour is specially formulated for the eye contour area. Its active ingredients help reduce wrinkles and fine lines and activate the skin's metabolism. Nourishing oils provide additional softness and relaxation for a wonderfully nourished eye area.
3: DEEP SKIN HYDRATION
The lightweight and melting texture of the 280 Masque Désaltérant Hydra'Global immediately envelops the skin in an extraordinary feeling of freshness. Its formula, full of moisturizing active ingredients, blends with the skin to restore, maintain, and distribute water at the heart of the skin.
€ 145.00 including shipping