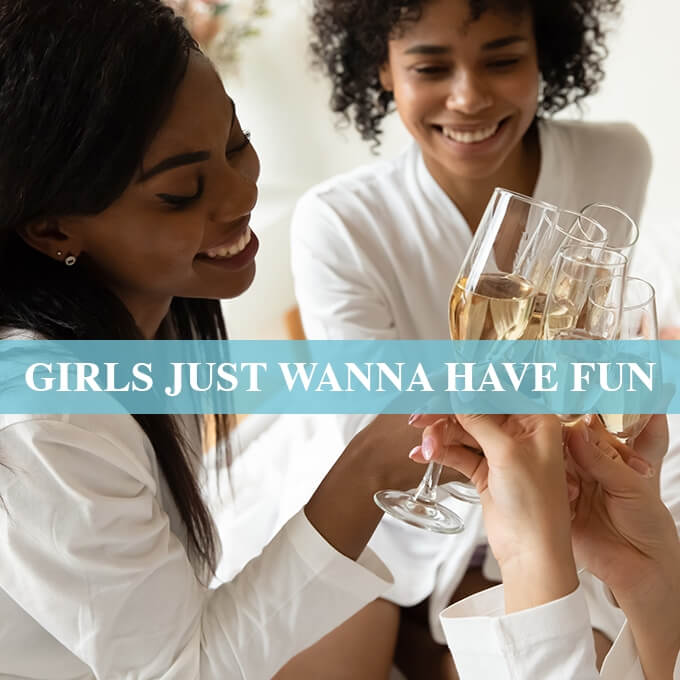 We will be your accomplices in organizing the best Bachelorette Party ever! Relaxation, quality time, treatments, and an aperitif. You'll find everything in our dedicated offer!
The rate includes:
- 2-hour access to the thermal pool
- 1-hour access to the spa
- Decoration with balloons in the pool relaxation area
- Aperitif tasting, choose from:
wine/beer/gin/champagne/franciacorta
- SOIN MAINS SUBLIMES 30'
Relaxing hand massage with anti-aging benefits, helping to restore energy flow in the hands while rejuvenating the skin.
- Spa Kit (bathrobe and slippers).
Monday to Thursday € 79.00 per person
Friday, Saturday, and Sunday € 109.00 per person
Booking Conditions:
Minimum 4 persons - Maximum 12 persons - Reservation required
Esthetic and thermal treatment reservations:
The availability of treatments on-site is not guaranteed and is subject to existing reservations. We recommend booking treatments as far in advance as possible by sending an email to terme@euroterme.com.
Important Information:
The hotel call center is open from Monday to Friday, from 9:00 AM to 5:00 PM. Saturday and Sunday from 9:00 AM to 1:00 PM - 0543.911414 - press 1
The treatment reservations call center is open every day from 9:00 AM to 1:00 PM and from 2:00 PM to 6:00 PM - 0543.911414 - press 3